Size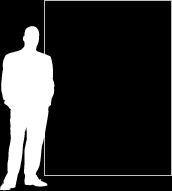 Brant has the unique ability to print on a litho press to a whopping 80" x 56"! This allows for an enormous amount of versatility without sacrificing quality or cost. With Brant, you have all the room you need to clearly get your whole message across.
Big, bigger, biggest! We've got them all.
DIGITAL -- ROLL TO ROLL
The versatile digital department boasts of six presses. For example, our Gandi Roll to Roll prints on any flexible material.
DIGITAL -- FLAT BED
Printing options seem limitless with our direct-to-substrate high-speed presses. These presses are capable of printing on virtually any type of material, hard or soft, up to 1.5" thick. Our Inca Columbia Turbo digital flatbed produces prints up to 126" x 63".
SCREEN
The workhorse of our company, our screen department has six presses with a maximum print length of 18 ft!
LITHO
Our litho department includes four high quality presses that range from 5-color waterless UVto 7-color with interdeck UV. Our large format litho press can print 6-color plus coat.
Get maximum results by calling 1-800-265-8480 or filling in our contact form